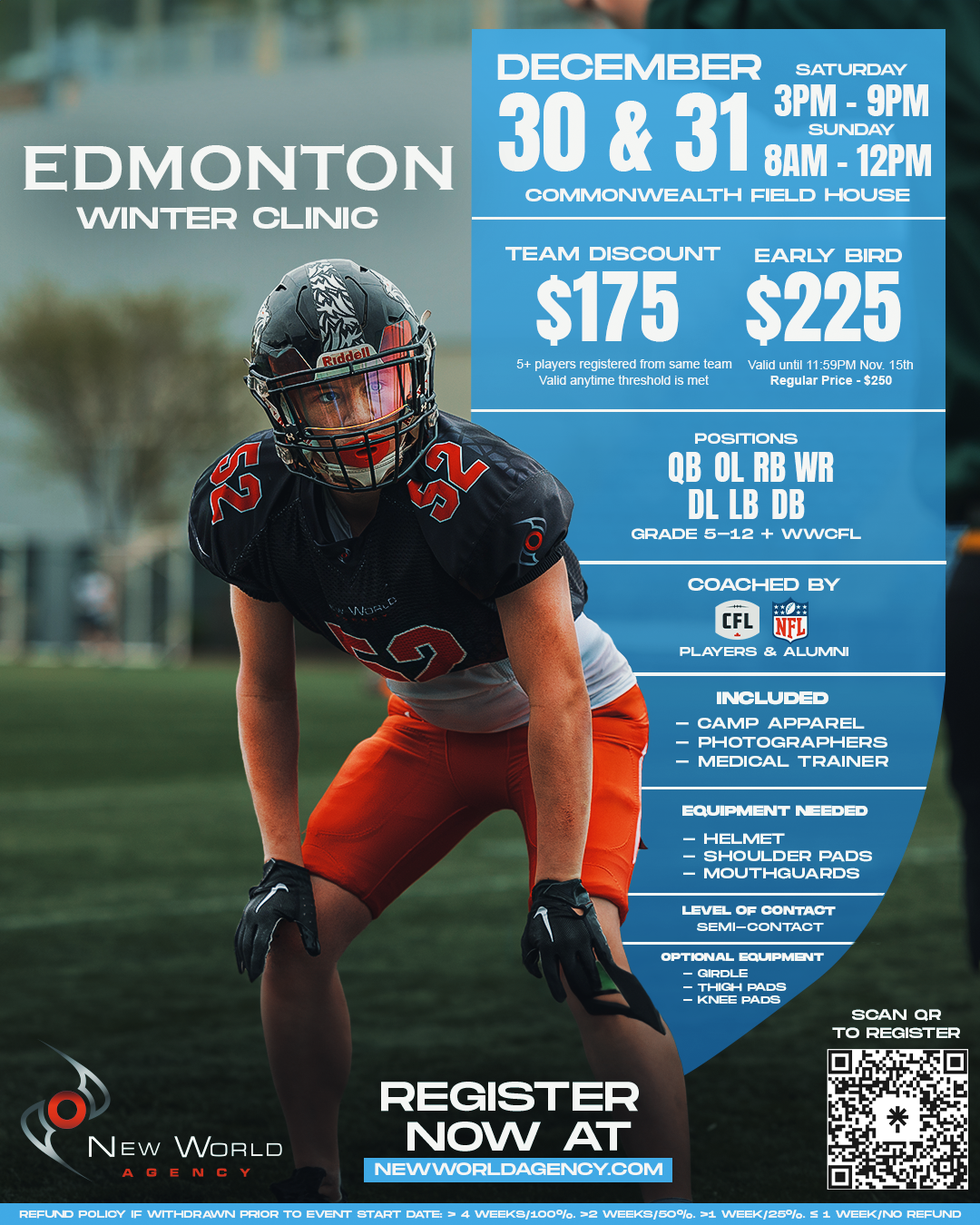 Football Camps & Clinics Presented by New World Agency
New World Agency is proud to offer seasonal Football Camps & Clinics for youth in grades 5-12 (and WWCFL).
These camps & clinics provide hands-on experience with world-class coaching provided by CFL players. We also include camp apparel as well as professional photography to commemorate your time spent with us. For your health and safety, a medical trainer is always on hand.
Interested in Joining Us?
REGISTRATIONS WILL REMAIN OPEN UP UNTIL OUR CAMP TAKES PLACE.
Beginning December 6th, new registrations will incur a $25 late fee.
HOTEL
We've secured a group rate at the Fairfield Inn & Suites by Marriott for the evenings of Friday, December 29th and Saturday, December 30th. The rate is $114/night and includes free breakfast (which we've heard is quite good), and all the other stuff like free parking, wifi, etc. They have a pool with a slide, as well.
CLICK HERE to book your Queen x2 room online.
Deadline to book is Sunday, December 12th.