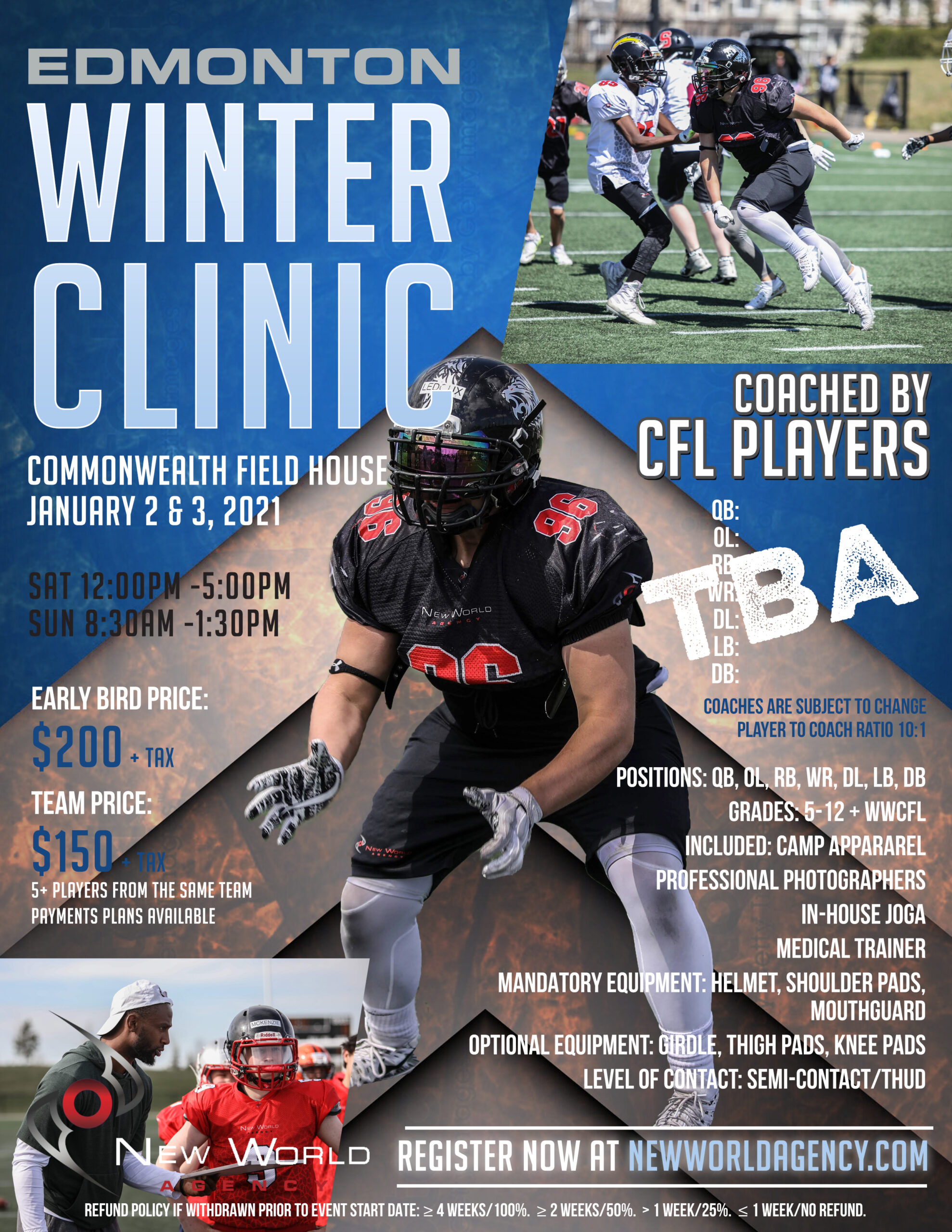 Football Camps & Clinics Presented by New World Agency
New World Agency is proud to offer seasonal Football Camps & Clinics for youth in grades 5-12 (and WWCFL).
These camps & clinics provide hands-on experience with world-class coaching provided by CFL players. We also include camp apparel as well as professional photography to commemorate your time spent with us. For your health and safety, a medical trainer is always on hand.
Interested in Joining Us?
Please note: If your club has 5+ players registered, you will receive a reimbursement. Please contact us if you require a customized payment plan/installment.
Important Information Regarding COVID-19
If any camp/clinic is cancelled, or if a player needs to withdraw due to COVID-19, a full 100% reimbursement will be issued. If we operate a portion of the program before having to stop the program due to COVID-19, we will pro-rate the reimbursement.